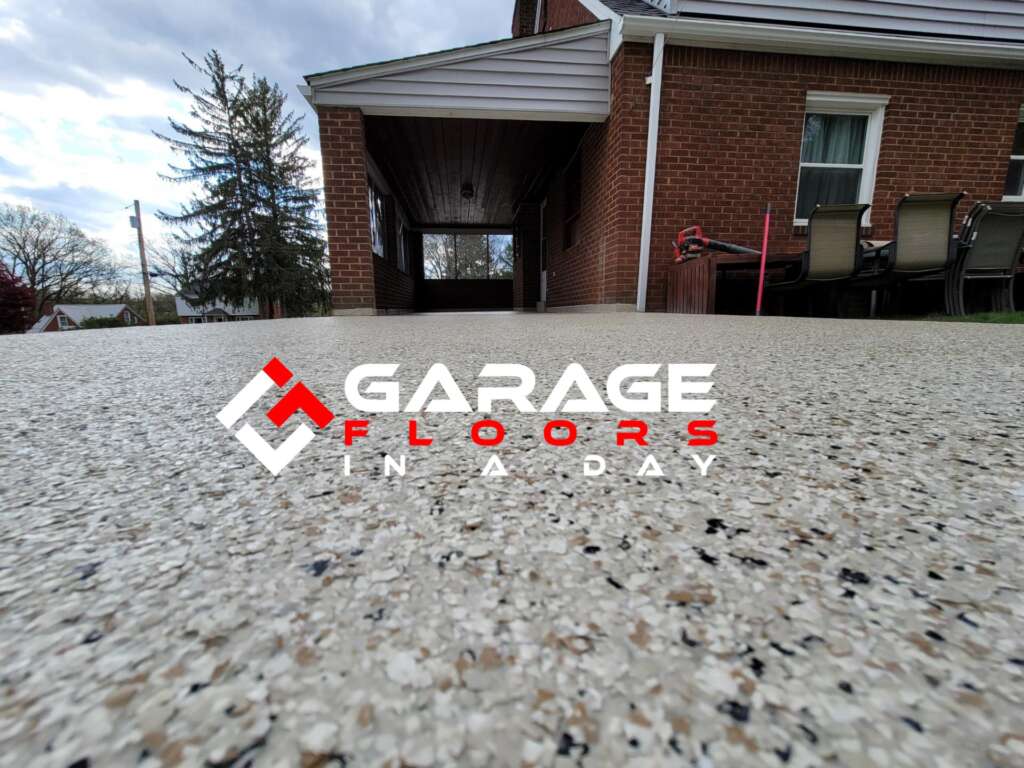 Why Choose Us?
Our team has over 20 years experience in the coatings business
15 year guarantee on our work
Professional, safe workers committed to doing the job right every time.
Quick response to your questions
Flexible hours to accommodate your life
We had one simple goal when this company was founded: to provide the most resilient, affordable concrete coating product to families and business owners as efficiently as possible.  Now, we are proud to say that Garage Floors In A Day has become the preferred choice of concrete coating for homes and businesses in Western Pennsylvania.
We offer an award-winning polyaspartic coating system designed to withstand the harshest climates, as well as a fade-resistant, highly customizable selection of color combinations to match any aesthetic preference.  It is antibacterial, antimicrobial, six times stronger than epoxy, and guaranteed not to chip or peel — in fact, we warranty our products for up to fifteen years.  Our system has been thoroughly tested by leading outside laboratories.  This, combined with extensive field testing, has scientifically confirmed the superior durability of our system.  
Additionally, the Garage Floors In A Day coating system can be installed in as little as one day.  Our expert technicians will prepare, repair, and coat your concrete surface as efficiently as possible, and the coated surface can be fully used within just 24 hours of application.  
At Garage Floors In A Day, we take pride in guiding our business with integrity and a straightforward set of values.  It is our great honor to provide you with the highest quality materials, best-in-class customer service, and superior product innovation.  We want what you want — gorgeous, resilient flooring that will withstand any challenge.  
If you're ready to be "floored" by your results, give us a call today to schedule your complimentary on-site consultation with one of our experts.  We look forward to working with you.
What People Are Saying About Us
"Love it! They repaired all of the cracks and broken concrete! The finished product is beautiful! I would recommend them to everyone!"
"The floors look great!  The basement of the church was a challenge.  Floors In A Day exceeded the challenge!"
"This company is top-notch from start to finish! The price was fair and the work crew was excellent. I highly reccomend Garage Floors in A Day. They are pros and I love my new garage floor!"