New Garage Floor
Or Patio In
One Day!
BOOK ONLINE TODAY!
Choose From
Several Colors
And Styles.
View Colors
Back In Service
The Same Day!
Check Out Our Process
15 Year
No-Hassle
Warranty!
CALL TODAY!
Premium Floor Coatings
What can we help you with?
How Does This Work?
Our Process
Prepare Surface
To ensure an airtight bond, we first prepare your concrete floor using our state-of-the-art diamond grinders. The integrated vacuum systems result in a surface that is perfectly smooth and free of dust and debris.
Repair The Concrete
Unlike many others, our concrete coating has the ability to repair old and cracked floors. Our menders and fillers shore up these imperfections in the existing floor to create extreme structural integrity before moving on to the next step.
Apply The Basecoat
The first coat we apply is a self-priming polyaspartic paint, which bonds securely to the floor. The unique chemical makeup of this coat guarantees that it will not peel up under even the most intense pressure, drastic temperature changes, or exposure to corrosive chemicals.
Broadcast Chips
Immediately following the application of the basecoat, our technicians hand-scatter your choice of multi-colored vinyl chips across the newly painted floor to both provide texture and create a gorgeous mosaic effect. To ensure that YOUR aesthetic vision is realized, we offer numerous color combinations for you to choose from.
Scrape Chips
Once your choice of colored chips have been applied, our technicians carefully scrape up any loose flakes after the base coat has cured. They also use industrial vacuums to prepare the floor for its final coat.
Clear Coat
The final coat is a layer of clear, extremely resilient polyaspartic paint which serves as armor to protect your gorgeous new floor from the natural wear-and-tear it will undergo. Scuffs, sharp impacts, and even chemical spills will have no effect on your brand-new floor. This last coat will be fully cured and ready for minor foot traffic within just 4-6 hours, and will be completely ready to use within one day.
Check Out This Before And After!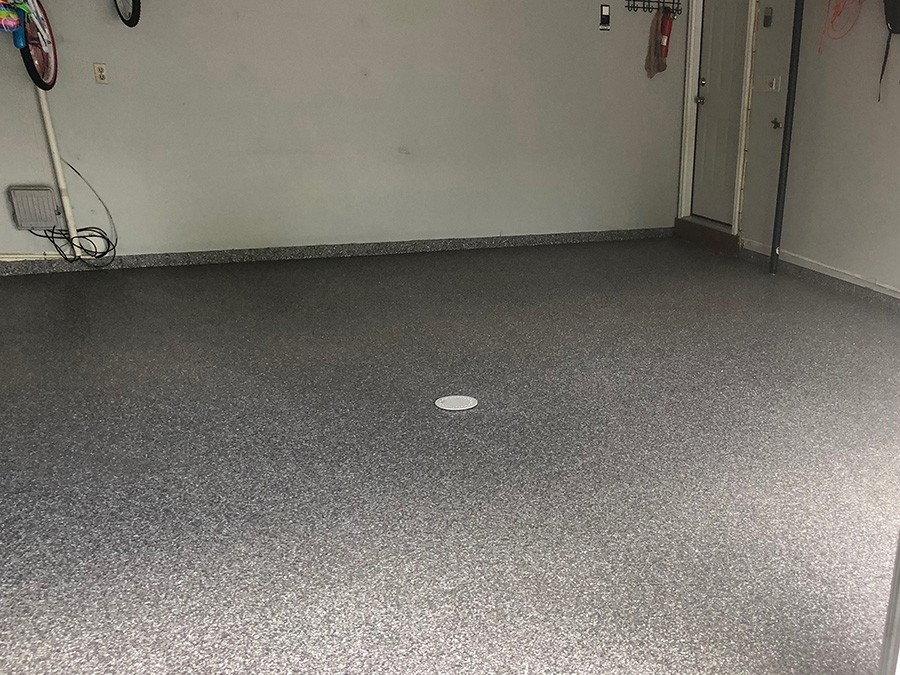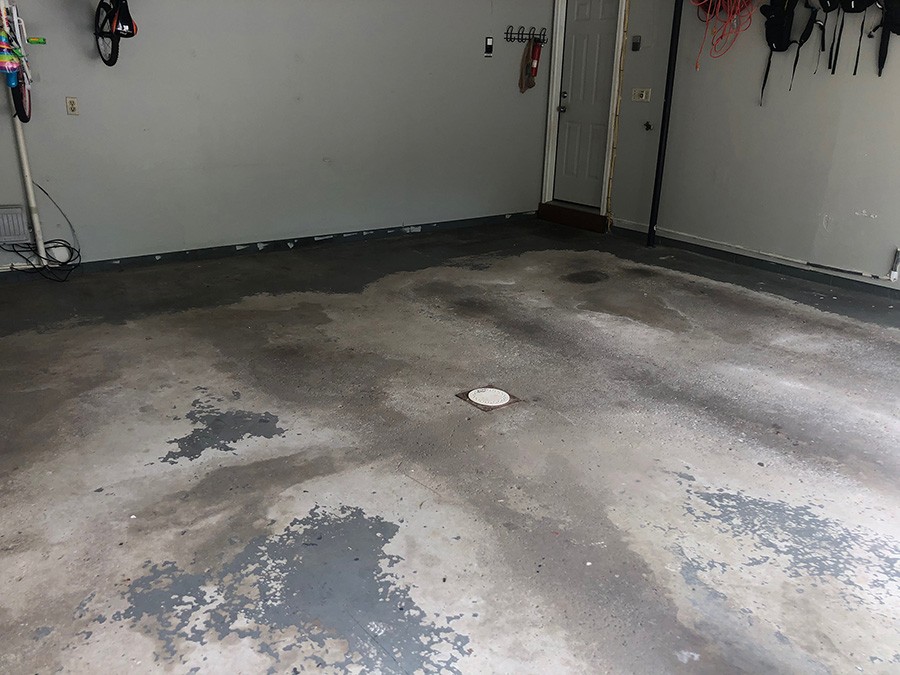 Curious To See Some Completed Projects?
View Our Work
What People Are Saying About Us
"Love it! They repaired all of the cracks and broken concrete! The finished product is beautiful! I would recommend them to everyone!"
"The floors look great!  The basement of the church was a challenge.  Floors In A Day exceeded the challenge!"
"This company is top-notch from start to finish! The price was fair and the work crew was excellent. I highly reccomend Garage Floors in A Day. They are pros and I love my new garage floor!"